An attorney with over 20 years of experience.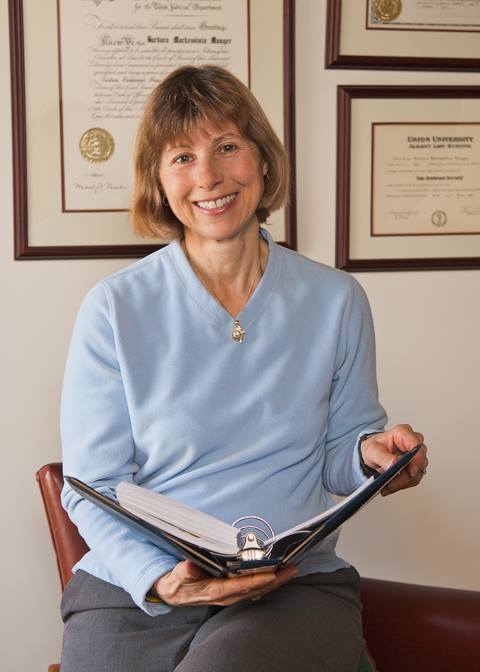 In 1991, Barbara Markessinis graduated cum laude from Albany Law School in Albany, New York. Shortly thereafter, Barbara was admitted to practice in New York State and in the United States District Court for the Northern District of New York. In 1997, Barbara was admitted to practice in Massachusetts and in April of 2009 she was admitted to the United States District Court for the District of Massachusetts.
After graduating from law school, Barbara worked in private practice in the Albany, New York area and for Sneeringer, Monahan, Provost & Redgrave Title Agency, Inc. before joining the New York State Division for Youth and the New York State Attorney General's Real Property Bureau as a Senior Attorney. During her tenure with the Division for Youth, Attorney Markessinis found herself in Manhattan Family Court in front of Judge Judy! A career highlight for sure!
After admission to the Massachusetts Bar, Barbara returned to private practice in the Berkshires and eventually started her own firm in June of 2006.
Attorney Markessinis offers legal services in elder law, estate planning and administration/probate, family law, limited assistance representation (LAR), real estate and landlord tenant disputes.
In 2016, after a family member found themselves in need of long term care, Attorney Markessinis' launched her elder law practice. Through this experience, Attorney Markessinis discovered that the process of selecting a long term care facility and/or caregiver, applying for MassHealth and preserving an applicant's assets are serious issues faced by many people every day. This area of the law is Barbara's passion and she offers her legal services to families who find themselves in need of an elder law attorney.
Attorney Markessinis is part of the Volunteer Legal Clinic in the Berkshire Probate & Family Court and has provided limited free legal services to patients and families at Moments House cancer support center in Pittsfield.
She currently serves as a Hearing Committee Member for the MA Board of Bar Overseers and is a member of the Berkshire County and Massachusetts Bar Associations, Berkshire County Estate Planning Council (BCEPC).
Attorney Markessinis is also the host of WUPE Talks Law.
She also serves on the Town of Hancock Zoning Board of Appeals and Planning Board.